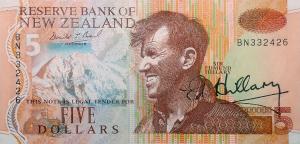 The first 1000 are complete!

On November 30th Rudi Prott from Munich raised his choice of photographs on FAA (fineartamerica.com) also known as pixels.com to 1000. The passionated nature photographer and artist chose a very special artwork for this jubilee: It is the reproduction photo of a personally signed banknote from Sir Edmund Hillary, the first man on Mount Everest. This banknote was the only one showing a living person non monarch and non politician till the death of Sir Edmund on January 11th 2008.

Celebrating this 1000 photos the first 20 buyers of a print get a 10% discount starting on Monday December 2nd 2013 and ending with the year 2013. The discount affects only the markup for the artist, but not the production price of FAA.
Please use the discount code YHRELK.